If you told me a year ago that I'd be working as an inside sales professional making cold calls and helping people solve problems by offering a valuable solution, I'd say you were absolutely nuts.
Me? An inside sales professional? No way!
I could never work on commission selling to people who have never even heard of my product before.
But it's true. I am an inside sales professional. It's how I pay my bills and serve humanity…and I am loving every minute of it!
Why I chose the inside sales profession (or why inside sales chose me)
After trying (and failing) at so many other career paths (including line cook and social media consultant), I figured I'd try something new and out of my comfort zone. And that's why I gave the inside sales profession a try.
I figured, worse comes to worse, I can always go back to my status quo that I was so used to living.
But I knew that if I didn't try to change my life and improve my situation, then it was not going to just magically change itself. I had nothing to lose and everything to gain just by giving inside sales a try.
Now I have a new career path that is allowing me to achieve an unlimited income while allowing me to live my mission in life: to help others remove the obstacles blocking their path to success.
How to learn how to sell
If you want to learn the art of selling, then a great place to start is by going to sales conferences.
Nothing beats being in an air-conditioned hotel ballroom all day full of other motivated inside sales professionals, collectively learning new and innovative sales techniques that will help us help others with our solutions to their problems.
I recently had the pleasure of attending the annual American Association of Inside Sales Professionals (AA-ISP) Inside Sales 2014 Boston conference at the Four Points Sheraton in bucolic Norwood, Massachusetts.
At the conference, I met hundreds of other inside sales professionals eager to gain new knowledge.
And what I learned at the conference was so shockingly powerful and groundbreaking that I nearly fell out of my chair. I will share with you these amazingly useful techniques and strategies you will need to achieve your highest potential as an inside sales professional.
But first, I wanted to answer the burning question that inevitably crosses every inside sales professional's mind:
Is it worth it to join the AA-ISP?
If you're ever wondered if it's worth it to join the AA-ISP or attend one of their sales training events, I will give you the definitive answer right now:
Yes, it's totally worth it.
As an AA-ISP member, you will have unparalleled access to the knowledge you need to succeed everyday working in the inside sales profession.
Members learn new sales techniques, tips, and strategies that will help you be a better inside sales professional. If you want to get better at the art of selling, then I highly recommend that you join your local chapter of the AA-ISP and start going to their meetings and conferences. You will learn very useful lessons that will help you advance not just in life, but in your inside sales career as well.
Check out this video about the benefits of joining the AA-ISP if you work in the inside sales profession:
And now, here are the 5 shocking truths about the inside sales profession I learned at AA-ISP Boston:
5. An inside salesperson's goal is to educate and inform instead of interrupt and sell
The day kicked off with acclaimed marketing strategist and speaker David Meerman Scott dropping serious knowledge about the new way to sell today.
Included in our goodie bags full of sales collateral from the vendor sponsors was a copy of David's new book The New Rules of Sales and Service: How to Use Agile Selling, Real-Time Customer Engagement, Big Data, Content, and Storytelling to Grow Your Business

.
What is our job as inside salespeople?
The way people buy things has changed forever. Today's buyers are more educated, savvy, and prepared than ever.
Thanks to social media and blogs, salespeople today have an opportunity to teach their potential buyers useful knowledge.
Our job as inside salespeople is to provide useful content to our audience that will ultimately help them solve problems they face in their work and life.
By educating our prospects and potential customers, we differentiate ourselves as subject matter experts and build trust.
And when you build trust, then people are more likely to turn to you for answers and refer you to their friends, family, and colleagues.
4. Every successful inside salesperson MUST have this common trait
Nick Hedges, President and CEO of Velocify, a provider of cloud-based intelligent sales software based in Los Angeles, California, shared his insights into how to hire a great sales team.
Nick also shared with us what makes the best type of salesperson.
He said the number 1 trait that every great salesperson must have is GRIT.
What is Grit?
According to Hedges, Grit is defined as a combination of:
Perseverance
Passion
Competitiveness
Let's face it, sales is a tough gig. Some might argue that it's the toughest job.
To put it simply, nothing happens in business unless a sale is made. Sales keeps the lights on. Sales feeds families and puts food on the table. If you can't sell, then you will not be in business for long.
That's why hiring inside salespeople with grit will ensure that your business is doing everything it can to grow and succeed.
How can you determine if a potential inside sales hire will be successful?
An effective way to measure these personality traits is by using Cangrade to screen all your potential inside sales hires.
Cangrade scores all your job applicants across 40 different personality traits, and makes a prediction on whether a potential inside sales hire has the personality and skills needed to be successful in the role.
3. Master this skill if you want to succeed in the inside sales profession
What makes a great salesperson?
Is it her ability to talk a big game and influence the prospect to buy?
Hardly.
The most powerful skill the best salesperson can have is their ability to listen effectively.
Why effective listening matters for the inside sales professional
Steve Richard, founder of Vorsight BP, a sales training company in Arlington, Virgina shared with us the elements of effective listening that every salesperson must master if they want to become successful in The Game.
He made two important statements about people that are critical when it comes to selling:
People value more what they ask for than what they're given
People value more what they conclude for themselves than what they're told
By being an effective listener, sellers have the ability to better qualify their prospects by asking questions that allow their prospect to share their challenges; challenges that can be overcome with the seller's solutions.
Salespeople communicate value. Buyers create it.
Simply by uncovering the needs of the prospect through effective listening, the inside salesperson is then positioned as someone who can provide value to the buyer's organization.
And that's exactly what every savvy buyer is seeking these days: value. Are you presenting your prospects with value?
By being a more effective listener, you will then become a more effective persuader, which will help you close more deals.
2. "Failure is not the end. It's an opportunity for a new beginning." – Richard Coffey, former NBA baller, current shot caller
Those are the words of Richard Coffey, former NBA player, military veteran, and current motivational speaker.
Richard closed out the conference with his life story, from growing up in a small town in North Caroline to his military service and struggles to catch on with an NBA team.
Throughout his career, Coffey faced many challenges and failures. At times, he wanted to give up and quit. But instead, he pushed through his fear and found success.
The cold, hard truth about working in the inside sales profession
As a salesperson, you will fail. In fact, you will probably fail numerous times per day.
For whatever reason, a prospect doesn't buy, isn't convinced they need to talk with you, or your demo will fail to impress them.
But you must believe that failure is not the end.
Because it's what you do after this failure and the lessons you learned to apply to the next time you try that will ultimately determine your success in sales (and life).
If you let failure, and your fear of failure, to dictate your life then you will never go succeed and will never achieve your highest potential as a business person.
"The only power fear has is the power you give it." Coffey emphasized throughout his powerful speech to the hushed crowd.
Do not be afraid to fail. Be more afraid to never try and never learn. Which leads me to the final surprising truth I learned at the AA-ISP Inside Sales 2014 Boston conference…
1. Your success in the inside sales profession is largely determined by the knowledge you gain and the actions you take
Going to inside sales seminars put on by great organizations such as the AA-ISP and learning from the experts should be a regular priority for every inside sales professional.
The reason why you need to attend as many seminars and conferences as possible is you will learn new knowledge that you cannot gain just from your regular everyday life.
Plus you will meet other sales professionals and expand your professional network. (Note: for useful tips on how to network like a boss, check out my article WORK THE ROOM: 5 little-known secrets to networking like a BOSS)
By going to sales conferences, you will learn new knowledge that you can take back into your job and improve how you sell.
Conclusion
If you haven't already, do yourself a favor and sign up today for your membership in the AA-ISP.
Your investment in a membership in this great organization will propel your inside sales career beyond the stratosphere.
In addition to discounts for attending chapter meetings and their conferences, your membership grants you unlimited access to AA-ISP online Knowledge Center to further expand your inside sales mastery.
By expanding your knowledge and experience, you will become better at this wonderful profession called inside sales and you will achieve even greater levels of success than you could ever imagine.
Are you a member of the AA-ISP?
Do you enjoy attending sales training seminars?
What tips would you like to share with your fellow inside sales professionals?
Please leave a comment and share you knowledge with thousands of other inside sales professionals worldwide!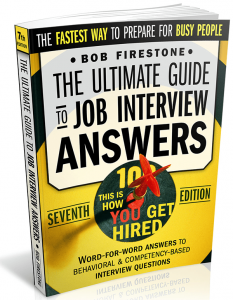 About James K. Kim
James K. Kim (Jim) is a commercial real estate advisor with Pyramid Brokerage Company of Albany, Inc. in the Capital Region of New York, specializing in helping business owners expand into new locations or sell/lease a commercial retail, office, industrial, or investment property.
Facebook • Twitter • Linkedin • Google • Youtube • Pinterest • Instagram •